CVCMC would like to announce the 2017 club Committee and Honorary President.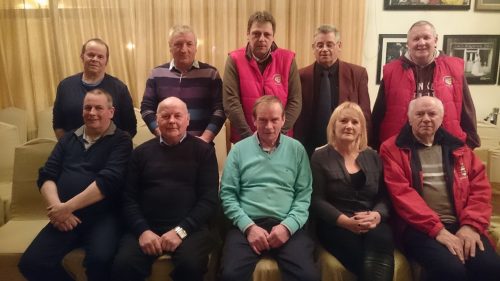 L-R standing Committee members
Ian Donlon, Austin Clarke, Vice Chairman Frank Thompson, Honorary President Sean Fenlon, Committee member Tom Cosgrove.
L-R seated Committee members
Jimmy Kavanagh, Club Secretary Eddie Hutton, Club Chairman PJ Lawlor, Treasurer Marie Cosgrove, Public Relations Officer Mick Cox.