Posted 24th March
A great day was had today by our members who travelled to Clonmel to join the Clonmel Club on their run to Holycross and Lunch afterwards. Please follow this link to the gallery to see some photos;
http://www.carlowvintageandclassicmotorclub.com/gallery/nggallery/album-2019/Clonmel-March-2019
Members meeting this Tuesday night at 8.30pm in the Lord Bagenal Hotel. All welcome!
Posted 21st March
We have availability for our Annual August Bank Holiday Weekend trip leaving Carlow on Friday 2nd Aug returning Monday 5th August. This year, we are heading for the wild and wonderful west where we will be staying at the Westport Woods Hotel. Pack your togs and swimsuits as there is a leisure centre and pool. The Hotel is managed by a native Carlow man from Tullow, Michael Lennon. There will be a couple of runs including a run to Achill Island. Please contact PJ for further details.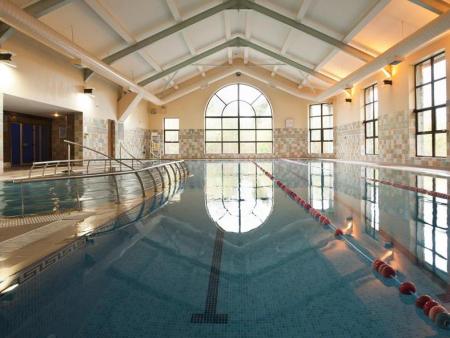 Posted 18th March
Crowds in Carlow were entertained by street theatre and marching bands #stpatricksday | https://t.co/1ATWXjxVvO pic.twitter.com/anm2jMCCQX

— RTÉ News (@rtenews) March 17, 2019
We had a great day at the local parades yesterday and the weather really held up for us. The sun was splitting the stones by mid afternoon. There were so many floats and displays at the Carlow town parade and thousands lined the route. Well done to the parades committees all around the county. Some members cars made the evening news. We then headed for the Woodford Dolmen Hotel for our tea! A great day had by all.
15th March
Local Parades information
Bagenalstown parade at 1pm, members cars assembling on Station Road from 12.15pm https://www.facebook.com/bagenalstownstpatricksdayparade/
Carlow Parade at 4pm, members cars assembling at Burren St./Pembroke from 3pm https://www.facebook.com/stpatricksdayparadecarlow/
Tullow Parade at 2pm https://www.facebook.com/tullowstpatricksdayparade/
Goresbridge at 3.30pm https://www.facebook.com/Goresbridgeparade/
Lá Fhéile Pádraig sona
7th March
Click here to see Nationwide on RTE showing the Vintage Car restoration course in Waterford.
https://www.rte.ie/player/series/nationwide/SI0000001172?epguid=IH000367864
27th February
We held our second members meeting of the year last night in the Lord Bagenal Hotel. There was a great turn out and lots discussed including planning for our upcoming shows, runs and events. Our chosen charity to be supported by our Duckett's Grove show on the 12th May is the Irish Wheelchair Association. We will be running a great raffle with prizes galore and tickets will go on sale shortly.
The March 2019 issue of Irish Vintage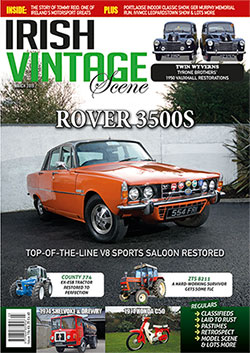 The March 2019 issue of Irish Vintage Scene is now on sale. On this month's cover we feature a very special, original Irish Rover 3500S that holds an irreplaceable position in the Cullen family, while our second feature showcases two brothers from Co. Tyrone with identical Vauxhall Wyverns, both of which have been through in-depth restorations. Our main tractor feature this month tells the story of an ex-ESB County 774 that was the very first restoration of its new owner, while for our second tractor story we delve into the history of ZTS tractors by looking at one preserved 8211 model. Our motorcycle feature this month outlines the restoration of an evergreen Honda Super Cub 50, and our featured commercial vehicle is a very rare 1974 Shelvoke & Drewry tanker. And, as an added bonus this month, we meet up with legendary Irish motor racer Tommy Reid to look back on his storied career. Event reports in this issue include the Portlaoise Indoor Classic Show 2018, the Gerard Murphy Memorial Run, the IVVMCC Leopardstown Motorcycle Show and more besides, and all of the usual favourites are in there too, so don't miss out – get your March 2019 issue of Irish Vintage Scene today at any good newsagent, or order here online!
3rd February
We had a great run to Dunadee in Kildare today! Our hosts Jim and Josie Ginty were very generous to show us around their collection of vehicles, bygones and antiques. Plenty of chat and reminiscences! Weather was mild although we got some rain. We stopped in the Hideout for lunch and excellent it was too! PJ managed to squeeze a dessert in (Surprise Surprise). 🙂
Check out the photos here. http://www.carlowvintageandclassicmotorclub.com/gallery/nggallery/album-2019/Gintys-Feb-19
30th January
We had a great turn up for our monthly meeting last night in the Lord Bagenal where we discussed our shows and trips planned for this year. Of course, we went to the bar afterwards for tea and refreshments. We have provisionally planned a run to Kildare for Sunday which will be confirmed by text on Saturday. The code yellow weather warning is with us until Saturday, so in the meantime stay safe on the roads.
The Club will be supporting the charity road run for baby Amira on Sunday 24th February so have your vehicles fuelled and shined for that.
January 27th 2019
We are delighted to announce that we have been invited to join the Cork International Hotel Charity Car Show on 7th April. Please see poster and web link. More details to follow at the next meeting! Bedroom rates are
Twin room = €115
Single room = €105
You will need to phone individually to book the room and mention the agreed rate.
Tel: 021 4549800
https://www.corkinternationalairporthotel.com/cork-car-show.html
January 25th 2019
Hi all, please note that there is limited availability for our Trip to Llandudno on the 3rd, 4th, 5th and 6th of May. If you are interested, contact P.J. Lawlor or Brian Redmond ASAP. Go to the 'Llandudno 2019' menu on the home page to see the poster and application form to exhibit.
January 23rd 2019
It's the start of the new year and we're off to a flying start! The new committee is well and truly bedded in and there is a great line up for the year between our own shows, our trips to other shows and our runs. The web site is going to become more active with regular news updates, lots of photos in the gallery and we are going to work on getting as much video up also. We are looking for any volunteers for our Members Cars section and if anyone has any old photos we will create a separate gallery for these.
If anyone has any ideas for the website, please e-mail us or give us a quick call or bring it up at the next meeting which is next Tuesday 29th January in the Lord Bagenal. All are welcome.
PS Check out the 'club events' page for a full update.
Have a great week!
CVCMC