Duckett's Grove Annual Show 10th May Cancelled
Annual Club Show 12th & 13th August Cancelled
Dear Members, Friends and Associates, it has become apparent that due to the scale and sustained duration of the world pandemic of the Covid 19 virus, both our planned shows for the 2020 season have now been cancelled. The decision to cancel our Duckett's Grove Show was made promptly some weeks ago and up to now, we had been cautiously optimistic about the possibility of our August show going ahead. With the unfolding enormity of the suffering and loss being experienced by people and the drastic economic downturn, we have now cancelled both shows. Hopefully we will be back in full swing for 2021 and we will double our efforts for our shows next year. In the meantime, we will endeavour to create activities of interest for our members as soon as it is safe to do so. We would like to take this opportunity to thank everyone for their support to date and wish you all the best during these trying times. Membership is available with details on our website www.carlowvintageandclassicmotorclub.com. We are contactable at e-mail carlowvintageclassic@gmail.com, Mobile: 089 217 3407 and you can follow us on facebook Carlow Vintage and Classic Motor Club.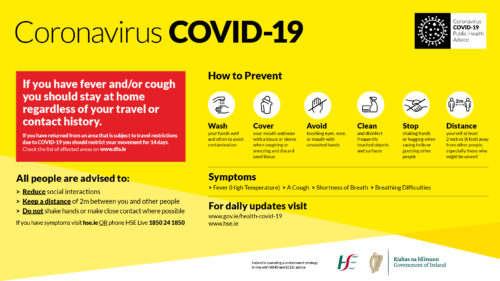 Congratulations to Maurice McCreery on winning the
'Show Car of the Year 2019'
Maurice receiving the Leslie Hunter Perpetual Trophy from PJ Lawlor, Chairman of the Carlow Vintage and Classic Motor Club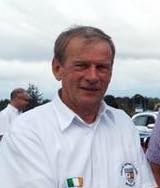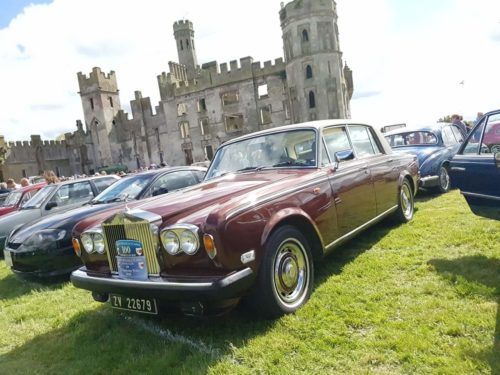 The Carlow Vintage and Classic Motor Club was formed in 2007 with only 40 people involved in the beginning. However, there had always been a healthy classic and vintage vehicle scene in the south east of Ireland and the club quickly grew after a few meetings and rallies.
To date we have over a hundred members from counties Carlow, Laois, Kilkenny, Wexford, Wicklow, Dublin and Kildare.
We hold our meetings on the last Tuesday of every month at 8.30pm at the Lord Bagnal Hotel in Leighlinbridge and new members are always welcome. All members are reminded of upcoming events and meetings through our Facebook page, text message and our website here.
So do you have a classic or vintage car, motor bike or tractor? Or do you just have an interest in the vintage scene? Maybe you're looking to buy something and not sure where to start? Then join us and we'll help you to get on the road.
Chairman
PJ Lawlor
E Mail:
carlowvintageclassic@gmail.com
---